Why Deb?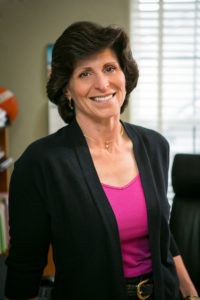 Over the years, I've mentored, advised, counseled and coached my colleagues and clients on any number of issues leading many of them to ask why I wasn't doing more one-on-one work since I had such a strength and passion for it.
Now as a counselor, coach, and consultant, I am doing the more personally fulfilling work of helping individuals, couples, as well as work teams to develop the relationships, communications, and personal and professional successes they long for and desire.
I created New Chapter Solutions to provide a venue where I could counsel, coach, educate and share with clients the powerful knowledge I've acquired over the years through formal education and experience about everything from developing loving relationships and healthy communication to getting ahead in the business world… in a personalized one-on-one setting.
Through my expertise, training, and focus on client education and communication, New Chapter Solutions provides a completely unique, positive, and valuable client experience, totally unlike that which has become the norm in counseling and coaching today.
Every client situation is different.  If you have interest and believe we may be a good fit, please contact me by email or phone so we can explore that fit further.  While no counselor or coach is right for everyone, I might be the right one for you.  By the end of our introductory session, we'll have a pretty good idea, one way or the other.
"Every new day is another chance to change your life."
Our communications will be completely confidential and the initial, no-obligation 20-minute phone or video chat is free.  And if I'm not the right person for you, I'll likely be able to refer you to a professional who is.
Knowing how challenging it can be for you to carve out time during the work week to seek help, I offer evening and weekend hours to make our time together stress-free and convenient for you.  If you've read this far, there's no reason to wait any longer.  Take that next step and give a call or send an email today.  You'll be happy you did.