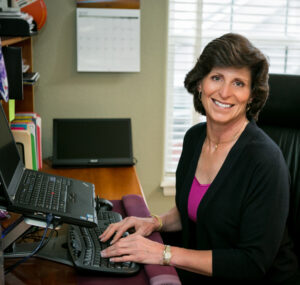 I love working with corporate executives, business owners/partners, and other professionals on many of the challenges that are unique to them. Whether you're struggling with your relationship, business, or career, these issues impact your entire life.
Prior to becoming a professional counselor and coach, for two decades I worked in the corporate world, both on the inside as a corporate executive and as an independent consultant. I've walked in your shoes and have worked through and personally overcome many of the issues today's business professionals face.
In our time together, we will focus on your goals for personal and professional growth and develop a roadmap to get you to where you want to be. I believe that anyone can experience lasting, positive change in their lives if they engage in a solution-focused, collaborative change process that is rooted in safety and truth.
If you are seeking pragmatic, professional guidance on many of life's challenges from someone who has been there, I am here to help.  I am a nationally certified counselor and coach available primarily by video call (via Zoom or Skype). For local clients, I offer in-person sessions in an office setting or walk-and-talk time on the gentle trails in Lone Tree, CO.
I invite you to explore my website and learn how counseling or coaching can benefit you if you are:
Oftentimes, the first step is the hardest to make.  You may be feeling nervous or unsure of taking that first step.  You may be wondering if this is right for you.  Rest assured that I will guide you through the process and answer all of your questions in a safe, non-judgmental environment.
I invite you to SCHEDULE AN APPOINTMENT or contact me directly via phone (303.662.1888) or email for a free, no obligation call so that we may explore whether we're a good fit, answer any questions you have, or if would like more information about how we may work together.
I look forward to hearing from you and helping you.
YOU WILL BENEFIT FROM COUNSELING/COACHING IF…
1

There is a gap between where you are now and where you want to be

You see the light at the end of the tunnel, but try as you may, you can't seem to get there on your own.  When you're gently but firmly being held accountable for your actions and inactions as they relate to your stated goals, somehow there's an inherent motivation that comes from within to push you to get things accomplished.

2

You're committed to being successful and doing whatever it takes to get there

Whether you want to improve your relationship skills, your life, or your career and you'll do just about anything to make these positive changes happen, you know it is always better, faster, and even cheaper (financially and emotionally) when you do it with help.

3

Something is missing in your life and you're not sure what it is

Choosing the right goals for you is both an art and a science; with the right partner, you'll take the necessary time to clarify your personal values, so that you have something really solid on which to develop your goals.  Value-based goals are naturally motivating, but it takes focus and asking the right questions to get to them.

4

You want an edge in your relationships, your life, and/or your career

Perhaps you feel as if you can do all this on your own and don't really need a coach.  However, it may not be a matter of need, though everyone can greatly benefit from a coach.  With all things being equal, working with a coach gives you an edge over those without one – in your business, your career, and in your life.  The edge can give you the confidence, strength, and know-how to handle whatever comes your way.

5

You feel stuck or have difficulty making choices, prioritizing and moving forward with things that are important to you

Maybe you're frustrated and feel like you're spinning in one place, not making any progress on things that are important to you, be them your relationships, your life, or your career.  Working with a counselor/coach providing structure, guidance, and empowerment maximizes your abilities to get decisive, move forward, and make significant, positive change in your life.
Do you still need more information?